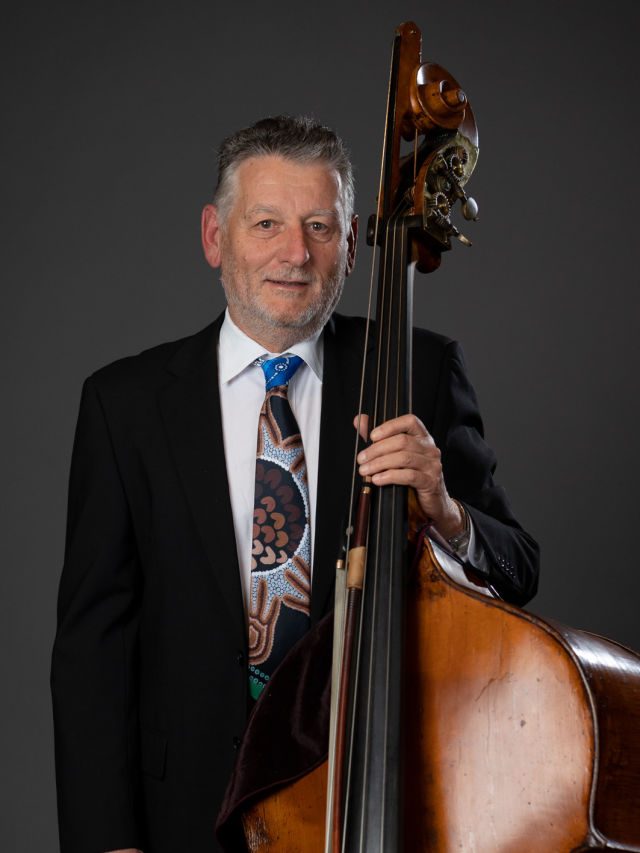 ​Double bassist Ken Poggioli has been a permanent member of Queensland Symphony Orchestra since 1985.
He is a graduate of the Queensland Conservatorium of Music and studied with François Rabbath in Paris, where he was awarded a teaching Diploma from the Institut International de Contrebasse.
From 1987 to 1999, Ken taught at the Queensland Conservatorium Griffith University. He has served as a faculty member at the National Bass Workshops in Adelaide, the Hawaii Contrabass Festival, the George Vance workshops in Washington DC and the Big Brisbane Bass Day.
Ken tutors the Queensland Youth orchestras and teaches privately from his home studio.
Career highlights include the many Queensland Symphony Orchestra concerts with Luciano Pavarotti, and the opening of Sanctuary Cove with Frank Sinatra and Peter Allen. The biggest highlight was of course playing with his son, Sam Poggioli, a producer, electronic/audio visual artist and DJ known as Sampology at the 2016 QSOCurrent series at the Brisbane Powerhouse.
Ken originates from the Atherton Tablelands in Far North Queensland. He greatly enjoys music from the Russian repertoire, particularly Prokofiev.