Justin Bullock
Double Bass
Music Chair supported by:
Michael Kenny and David Gibson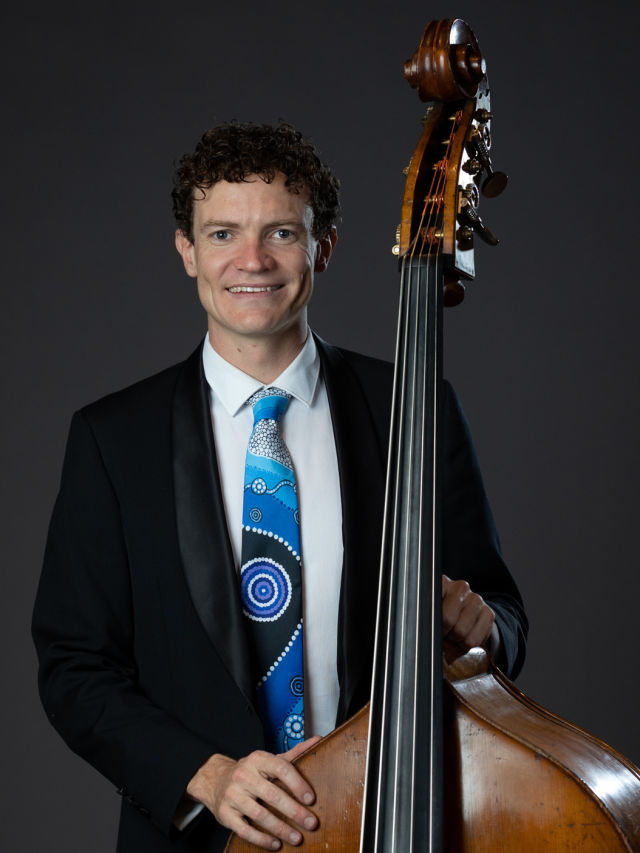 Instrumental music is my real love, as its meaning is quite individual and the piece can mean something different every time you hear it, as it isn't bound by text. As we live in a multilingual society with a diverse culture, instrumental music is an essential part of developing our cultural identity.
I grew up in musical house, my parents met at their piano teachers' studio. I began my symphony experience in Hunter Strings, Newcastle Conservatorium Orchestra and then Australian Youth Orchestra programs. I studied Double Bass performance in Canberra while playing Guest Principal Bass in the Canberra Symphony Orchestra and Canberra International Music Festival before successfully auditioning for Queensland Symphony Orchestra soon after study. While in Canberra, I had the opportunity to work with fantastic national and international soloists and groups including Pekka Kuusisto, Lara St John, the Danish String Quartet, the Goldner String Quartet and many more.
In my first year, I really hit the ground running, playing some of the most challenging music for double bass throughout the 2013 season, including many works from my audition. Queensland Symphony Orchestra is a unique orchestra in Australia, playing frequently on stage and in the pit for opera and ballet. It is fantastic to play the best of all genres, and makes the Orchestra one of the best in the country.
My favourite piece of music
Prokofiev Violin Concerto No.1; lyrical and beautiful with character filled orchestration.