Nicole Tait
Section Principal Bassoon
Music Chair supported by:
In Memory of Margaret Mittelheuser AM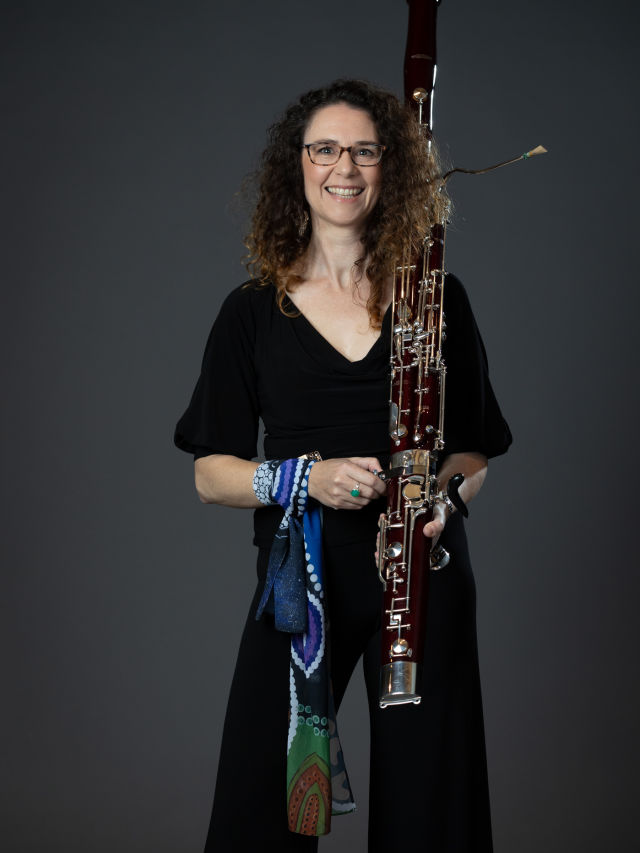 Nicole grew up in Perth, Western Australia where she began her musical studies on piano at the age of 8 and continued with bassoon at the age of 13.
She completed a Bachelor of Music degree with First Class Honours from the University of Western Australia where she studied with Peter Moore. In 1999, Nicole studied with Matthew Wilkie at the Hochschule für Musik und Darstellende Kunst Frankfurt am Main, made possible by a German Government Scholarship. Whilst overseas Nicole had the good fortune of regularly performing and touring with Ensemble Modern, the Deutscher Kammer Philharmonie and the Chamber Orchestra of Europe.
Before obtaining her position in the QSO, Nicole freelanced extensively with the Sydney Symphony Orchestra, Melbourne Symphony Orchestra, Adelaide Symphony Orchestra, Tasmanian Symphony Orchestra, Queensland Philharmonic Orchestra, Opera Australia and the Australian Chamber Orchestra.
After returning from Germany, Nicole gained her position as Section Principal Bassoon with the QSO and has held that position since 2002. Nicole is passionate about chamber music and teaching and is the bassoon teacher and one of the chamber music mentors at the University of Queensland.