Music Chair supported by:
Guy and Kathleen Knopke
CP Morris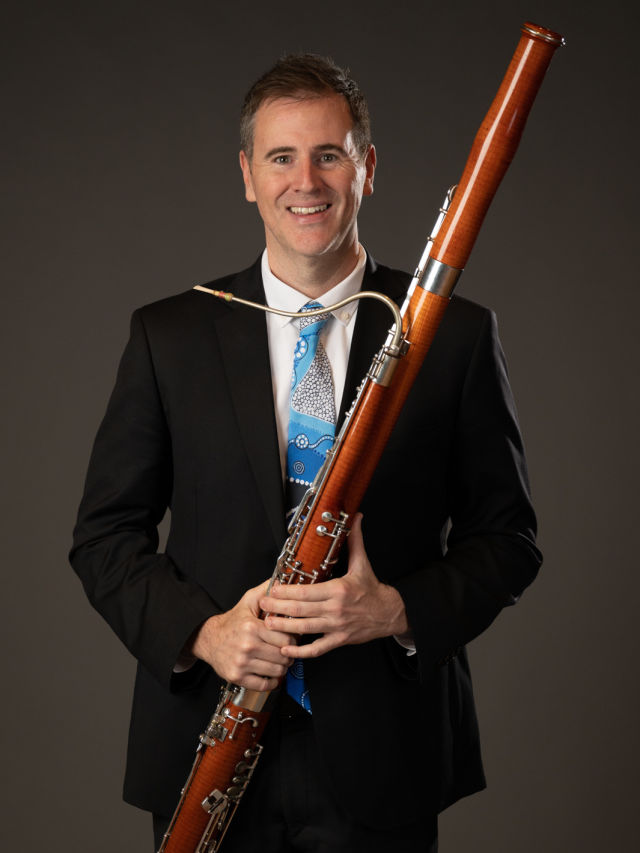 Originally from the United States, Evan Lewis has been a member of the bassoon section in the Queensland Symphony Orchestra since 2010. Evan has also served as Acting Associate Principal Bassoon with QSO and the Melbourne Symphony Orchestra and has performed as guest principal with the Hong Kong Philharmonic Orchestra and the Tasmanian Symphony Orchestra. Before moving to Australia Evan served as Principal Bassoon of both the Macau Orchestra and the Shanghai Broadcasting Symphony Orchestra. He also has performed casually with many orchestras in Australia and abroad including Orchestra Victoria, Opera Australia Orchestra, the China National Philharmonic, the New Jersey Symphony, the Opera Orchestra of New York, and the Orpheus Chamber Orchestra.
Evan also teaches bassoon privately and at the University of Queensland School of Music, tutors for Queensland Youth Orchestra, and makes bassoon reeds for several schools and bassoonists around Australia.
Evan received a Master of Music degree from the Manhattan School of Music in New York City where he studied with Dr. Frank Morelli, and a Bachelor of Music degree from the University of Cincinnati College-Conservatory-of-Music.
Favourite composers include Stravinsky, Mozart, and Sibelius. Away from the bassoon, Evan loves traveling, hiking, fixing up old Volvos, and spending time with his dog, Fred.