Claire Ramuscak
Principal Contrabassoon
Music Chair supported by:
CP Morris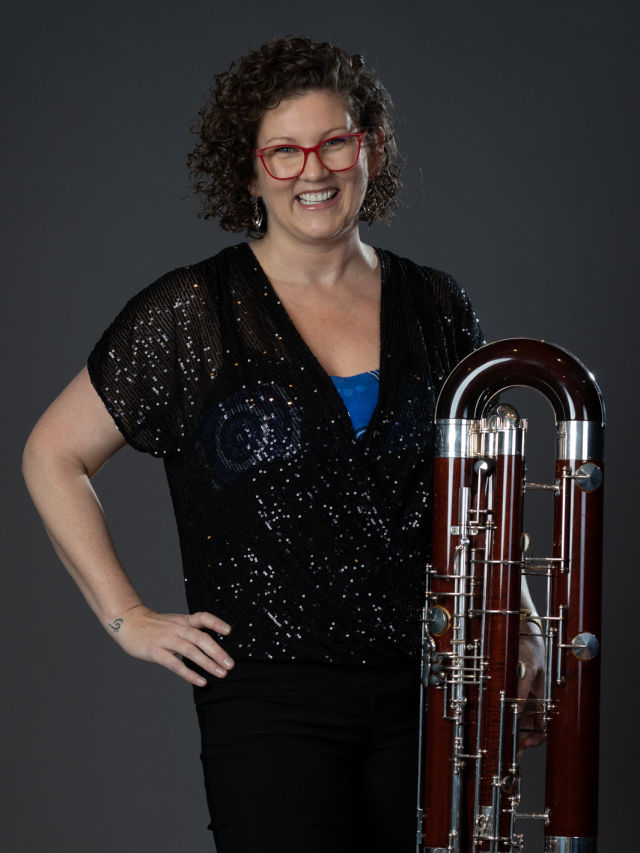 Won the audition for Contrabassoon in August 2011.
How I came to be the Principal Contrabassoonist of the Queensland Symphony Orchestra….. I grew up in Melbourne and started playing the bassoon when I began high school. Having already played the piano for a number of years, I was given the opportunity to learn a second instrument. I wanted to learn something different and out of the ordinary - so began my journey. The first bassoon I played on was worth less than $100 and the keys were held together with elastic bands and sticky tape. This didn't faze me at all – I loved it so much and just wanted to play and never stop.
Music has been an important part of my life since then. I completed a Bachelor of Music with Honours at Monash University in Melbourne and followed that by a Graduate Diploma of Education. After a couple of years classroom teaching, I refocussed on realising my dream of becoming a professional musician and was accepted into the Australian National Academy of Music. I studied there for 3 years and was lucky enough to gain a lot of experience learning from Australia's best musicians and playing as a casual bassoonist with Melbourne Symphony Orchestra, Orchestra Victoria and Queensland Symphony Orchestra. During my time at ANAM, I began playing the contrabassoon. I was so taken by the depth, warmth, character and power of the instrument. I still enjoy exploring the often surprising nuances and capabilities of such a big instrument. I feel completely at home on the contra
I feel incredibly lucky to be a member of this orchestra. It doesn't ever feel like work. Every single time I sit in my chair to perform I have an overwhelming feeling of satisfaction and gratitude. It really is a privilege to perform for audiences alongside my amazing colleagues.