Season 2024 unlike any other for Queensland Symphony Orchestra
Stay curious! That's the message from Queensland Symphony Orchestra's Chief Conductor Umberto Clerici, who has unveiled Season 2024, one unlike any other in the Orchestra's 77 years with more venues, locations, voices and performances than ever before.

Media Release ·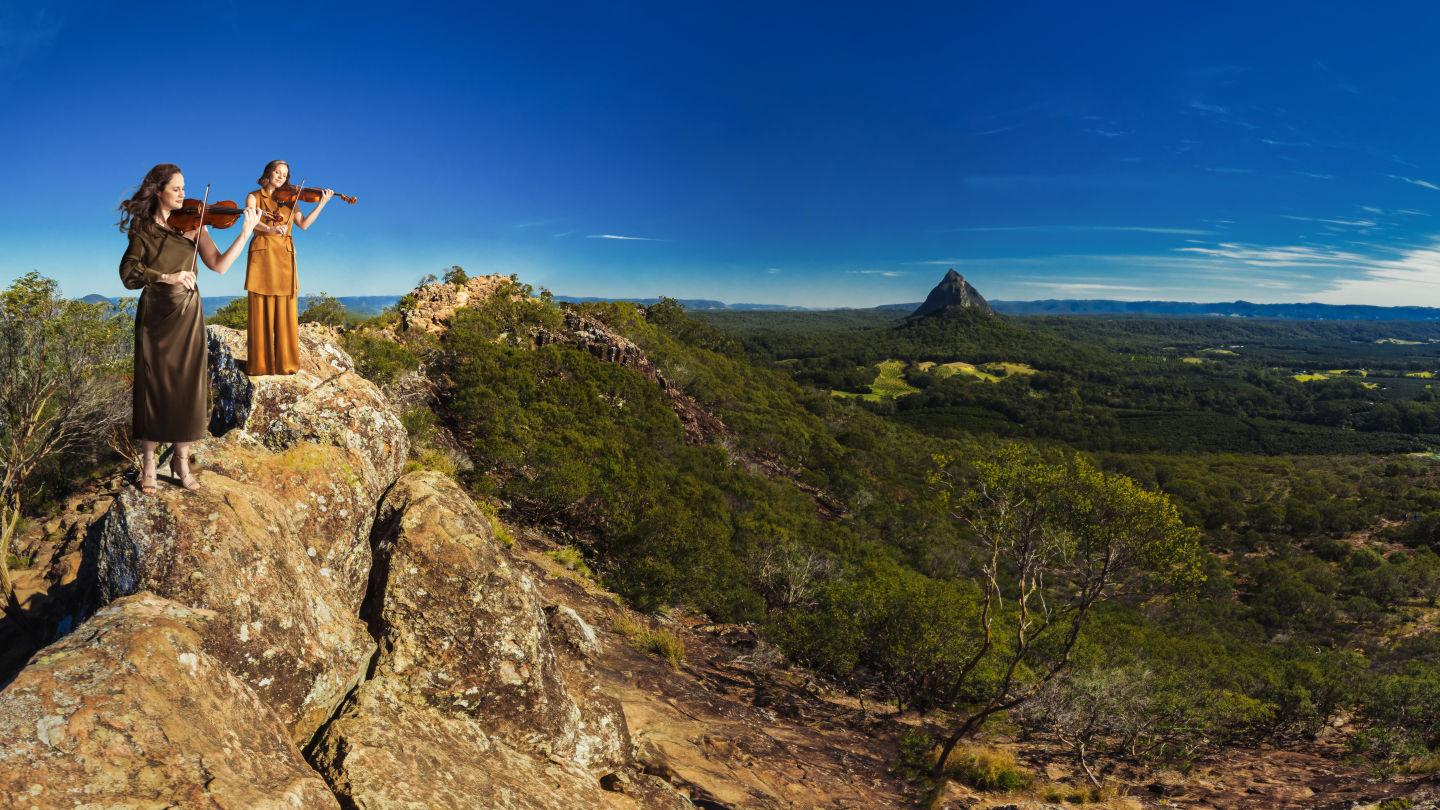 Clerici's second season as Queensland Symphony Orchestra (QSO) Chief Conductor stars epic mainstage performances from the acclaimed classical canon, alongside intimate chamber moments, world premieres, and extraordinary experimental music experiences performed across Queensland in the widest range of venues in the Company's history – from St Stephen's Cathedral and the Queensland Conservatorium, to HOTA on the Gold Coast and the Orchestra's beloved Concert Hall at QPAC, to classrooms, stages and town halls in regional centres and remote communities.
Season 2024 features a bold new regional touring program which, for the first time, will see the full symphony Orchestra perform in Cairns, Port Douglas, Townsville and Toowoomba as well as St George in the Outback. This new program will run parallel to the established annual Gladstone and Chinchilla, Miles, Roma and Tara tours, with additional visits to the Sunshine Coast, Gold Coast and Redlands, reconfirming QSO's position as the most travelled orchestra in the country.
In total, QSO will stage more than 150 performances in 2024, with Umberto Clerici at the podium in 21 concerts. Forty-five of these performances will showcase the wonderful opera and ballet repertoire as QSO performs for their partner companies including Queensland Ballet and Opera Queensland.
Alongside the concert program, QSO continues the just-launched warrma pippa, an extraordinary multi-year project in partnership with friend and colleague, the acclaimed William Barton, which seeks the next generation of First Nations storytellers and song-makers to collaborate and express a Song to Country. warrma piipa: ngatji patija; kutu patija; ngata waru (Songbook: My Story; Your Story; Our Journey) is a unique multi-artform project that weaves stories, language, song, music and creative expression into a cross-Queensland Journey composition.
In a coup for fans, Umberto Clerici combines baton and bow in the season closing Gala, both conducting and performing as soloist on the cello, along with QSO Concertmaster Natsuko Yoshimoto on violin. What a way to end, but let's start at the beginning.
Take a leap of faith and trust me on this journey….
"My ambition is to create a web of interconnected programs in which each concert has a clear and unique storyline that develops through a unified arc. While this season may look slightly different, I hope audiences will take a leap of faith and continue to trust me on this journey, to continue to be curious and explore unknown musical paths, safe in the knowledge that there will be many things I can guarantee you will discover and love," said Umberto.
He said the 2024 repertoire will centre on Romanticism with music from the great German Romantics - Mahler, Strauss, Brahms, Mendelssohn and Schumann – as well as Puccini, Berlioz, Sibelius, Dvořák, Smetana and others.
"The Romantic movement is essentially a rejection of the principles of order, harmony, balance and rationality that typifies the 2023 season, the Classical era. We will emphasise inspiration, emotions, subjectivity and the primacy of the individual, and we will continue our Mahler and Mozart late-symphonies cycles, starting the Maestro Series with Mahler Symphony No. 7," he said.
"The philosophical theme is the 'Outer World'. For me, this is music which describes the world in many ways, from the contemplative Rain Tree by Takemitsu, to the new piece by our beloved Paul Dean dedicated to the Great Barrier Reef, as well as the majestic Become Ocean by the American composer John Luther Adams, who won both a Grammy and Pulitzer Prize for this monumental work."
QSO Chief Executive Yarmilla Alfonzetti said the QSO would be Queensland's primary music maker in 2024.
"On the mainstage, in our studio, in the pit for the opera and the ballet, and touring all over this vast State, QSO thrives as an arts company for all Queenslanders. Be in no doubt that the QSO underpins a significant portion of the major performing arts sector in Queensland," she said.
The famed Maestro Series opens in February with Umberto Clerici leading the Orchestra in the magnificent Mahler's Symphony No.7, continuing his Mahler Cycle which commenced this weekend with Mahler 6.
''Mahler 7 is a very special symphony that celebrates the grandeur and the power of Nature. The season opening is a journey from the night to the day, a symphony of victory. In his 7###sup/sup### Mahler includes a guitar, a mandolin and two harps and the gentle clanking of distant cowbells evokes rural moods and rustic dances."
Umberto continues the powerful concert theme with Mozart's Jupiter in March alongside pianist Andrea Lam, before conductor Giordano Bellincampi steps in to lead the Orchestra for the Opera Gala and a celebration of Puccini (yes, highlights of Puccini's operas in one epic gala!) along with soprano Sae-Kyung Rim, tenor Kang Wang, and baritone Phillip Rhodes and the Voices of Biralee.
At the end of March and under the baton of choral specialist Brett Weymark, four dazzling soloists and the Brisbane Chamber Choir will perform with QSO in Messiah An Easter Passion, a timeless work of reverence, featuring Handel's most loved masterpieces.
One of the highlights of this huge year of music will be three concerts in May, marking 150 years of Brisbane's extraordinary St Stephens Cathedral. Taking place in the Cathedral, Umberto will conduct Mozart's Mass, joined by four soloists and the Brisbane Chamber Choir. The concert opens with Lili Boulanger's Psalm 24, a joyous prayer to the earth, with the enduring sanctity of these pieces creating an unmissable music event on a majestic scale.
In June, the preeminent British vocal collective VOCES8 joins the QSO for a special collaboration performing American composer Christopher Tin's The Lost Birds alongside acclaimed UK violinist Jack Liebeck performing The Lark Ascending, Vaughan Williams' mesmerising piece. This will be an evening of musical flight unlike any other.
In September in association with Queensland Conservatorium Griffith University, Umberto conducts Spirit of the Wild over two concerts as part of Brisbane Festival. John Luther Adams' visceral work Become Ocean features, reminding all of life's humble beginnings on our water-based planet, before Nigel Westlake's Spirit of the Wild is brought to life by Australian oboe royalty Diana Doherty. The opening of Haydn's The Creation will stir audiences even more.
Port Douglas will host a moment in history in May when the full Orchestra performs the world premiere of a new work by Queensland's acclaimed composer Paul Dean, dedicated to the Great Barrier Reef, at the Symphony Under the Stars concert. The work will also be performed in Townsville in September, ahead of performances across Queensland in future years.
The season continues QSO's Up Close series which launched this year, designed to celebrate music written for chamber orchestra, as well as Morning Masterworks, Music on Sundays and Chamber Players and the new QSO Presents series featuring acclaimed soloists Denis Kozhukhin and Nobuyuki Tsujii in recital.
The much loved QSO Favourites returns, featuring favourites of musicians and audiences alike in a program that radiates pure joy featuring the 2023 QSO Young Instrumentalist Prize Winner Ein Na. Speaking of joy, Beethoven's enduring masterpiece in Ode to Joy makes a triumphant return in 2024 under the baton of Umberto, with the Brisbane Chamber Choir and superb soloists.
Fans of big screen music must keen the weekend of March 15, 16 and 17 free! On the Friday night and for the first time, QSO will perform composer David Arnold's musical score live and in sync to the Bond film, Casino Royale. Then on Saturday in two concerts, QSO performs live to screen, Harry Potter and the Deathly Hallows™ Part 1!
In October the two Reel Classics concerts will be performed, celebrating the golden age of cinema and in November the hugely popular Cinematic returns, with four concerts, back for a fifth year of film favourites with conductor and host Nicholas Buc.
Subscriptions: Packages available FROM MONDAY 9am via Queensland Symphony Orchestra
Website: qso.com.au
Phone: 07 3833 5044
Single tickets available from NOVEMBER 22 at 9am
Website: qso.com.au OR qpac.com.au
Phone: 07 3833 5044 OR 136 246