The life and legacy of Frank Chamberlain
News ·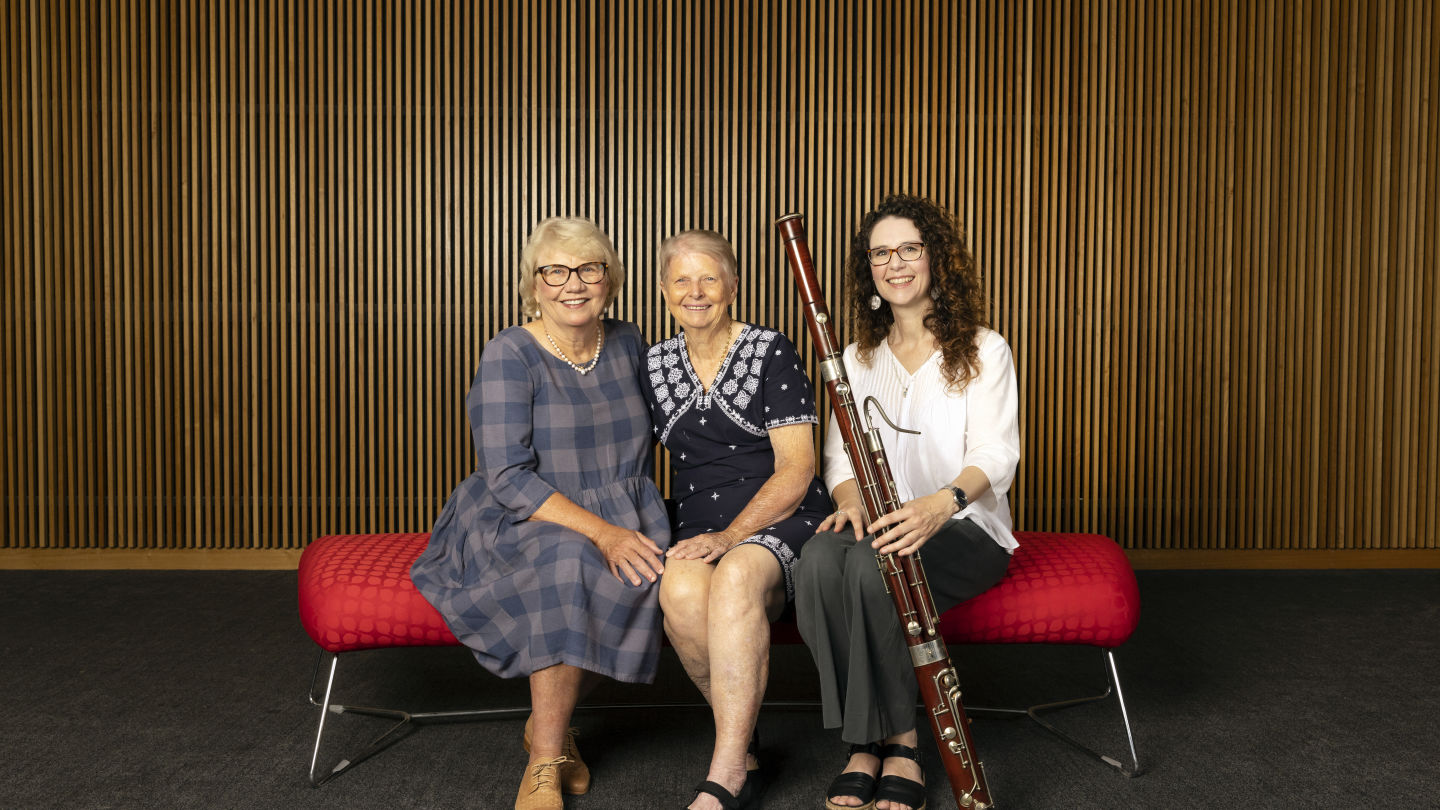 Daughters of QSO original Principal Bassoon, Frank Chamberlain, meet our current Principal Bassoon player, Nicole Tait.
Late last year QSO was contacted by Barbara Hartigan, daughter of Frank Chamberlain, who was a bassoonist and one of the founding members of Queensland Symphony Orchestra.
Nicole Tait (principal bassoonist) and Stephanie (the orchestra's videographer) went around to Barbara's house to film Barb and her sister talking about their dad as well as filming a beautiful collection of memorabilia that their mother had collected.
They also had their father's bassoon which was made in the 1890s and spoke about the reeds that their father made for it – he used to grow the cane in the backyard that he then used to make his own reeds.
They spoke of concerts in Brisbane City Hall and of the long regional tours that the Orchestra embarked on via train.
The musicians would wash their clothes in a little sink on the train and shower at the stations. Frank Chamberlain was also one of the founding members of the Queensland Musician's Union and fought for the rights and fair compensation of musicians. He attended the Union meetings right into his 90s.
One of the articles that they have is about their dad and sister (who was also in the orchestra) and on the reverse side of the paper, there's a story on Winston Churchill and Hitler.
Frank tried to enlist for the war three times but was rejected as musicians of the orchestra were seen as essential workers.
Barbara and her sister also have their father's pass for the day that he and the QSO played for Queen Elizabeth on her first visit to Australia.
Article: Memories of the early days | Seniors Today
Photo: Sisters Barbara Hartigan and Margaret Enright with QSO's Nicole Tait.