Johannes Fritzsch
Conductor Laureate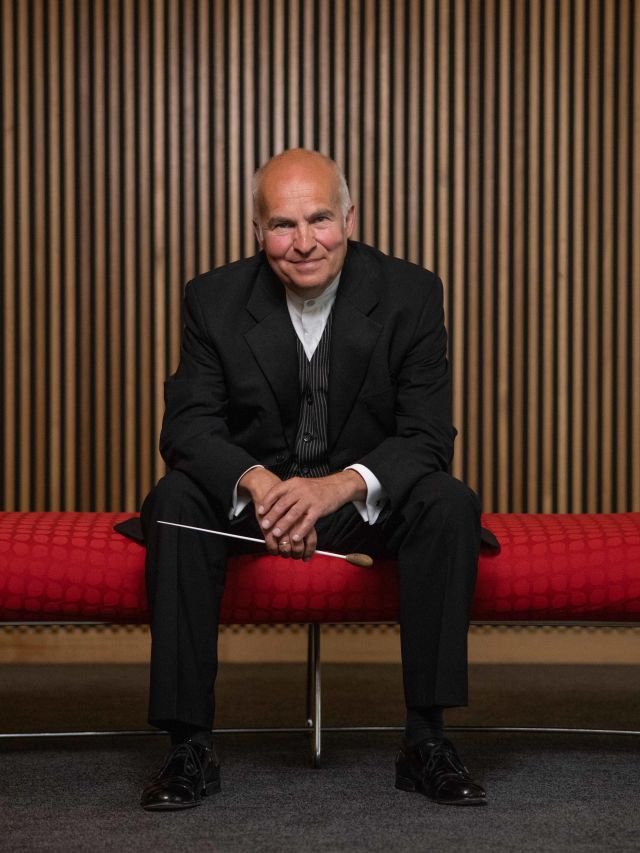 Johannes Fritzsch is currently the Principal Guest Conductor of the Queensland Symphony Orchestra, having previously served as their Chief Conductor (2008-2014) and as their Principal Conductor and Artistic Adviser (2021-2022). Since 2018, he has held the position of Principal Guest Conductor of the Tasmanian Symphony Orchestra.
From 2006 – 2013 he was Chief Conductor and Artistic Director of the Oper Graz, Grazer Philharmonisches Orchester (Austria). Prior to his appointment in Graz, Johannes held the position of Chief Conductor and Artistic Director of the Staatsoper Nürnberg. From 1993 until 1999, he was Chief Conductor and Artistic Director of the Städtische Bühnen and the Philharmonic Orchestra in Freiburg.

Johannes was born in 1960 in Meissen, near Dresden, Germany, where he completed his musical education. He has conducted many leading orchestras, both within Germany and internationally. He regularly conducts the major Australasian orchestras as well as leading productions for Opera Australia, Opera Queensland, West Australian Opera and State Opera of South Australia.
In January 2015, Johannes was appointed Adjunct Professor, The Conservatorium of Music, School of Creative Arts and Media at the University of Tasmania; in June 2019, he joined the Queensland Conservatorium, Griffith University as Professor of Opera and Orchestral Studies.
Over the past twenty years, Johannes has given many Masterclasses for the German conductor training and development organisation Dirigentenforum des Deutschen Musikrates. Similarly, he was active and enthusiastic in the training of conducting participants selected to take part in Symphony Services' International Conductor Development Program.
In 2017, the Tasmanian Symphony Orchestra invited him to design and lead the newly founded Australian Conducting Academy.