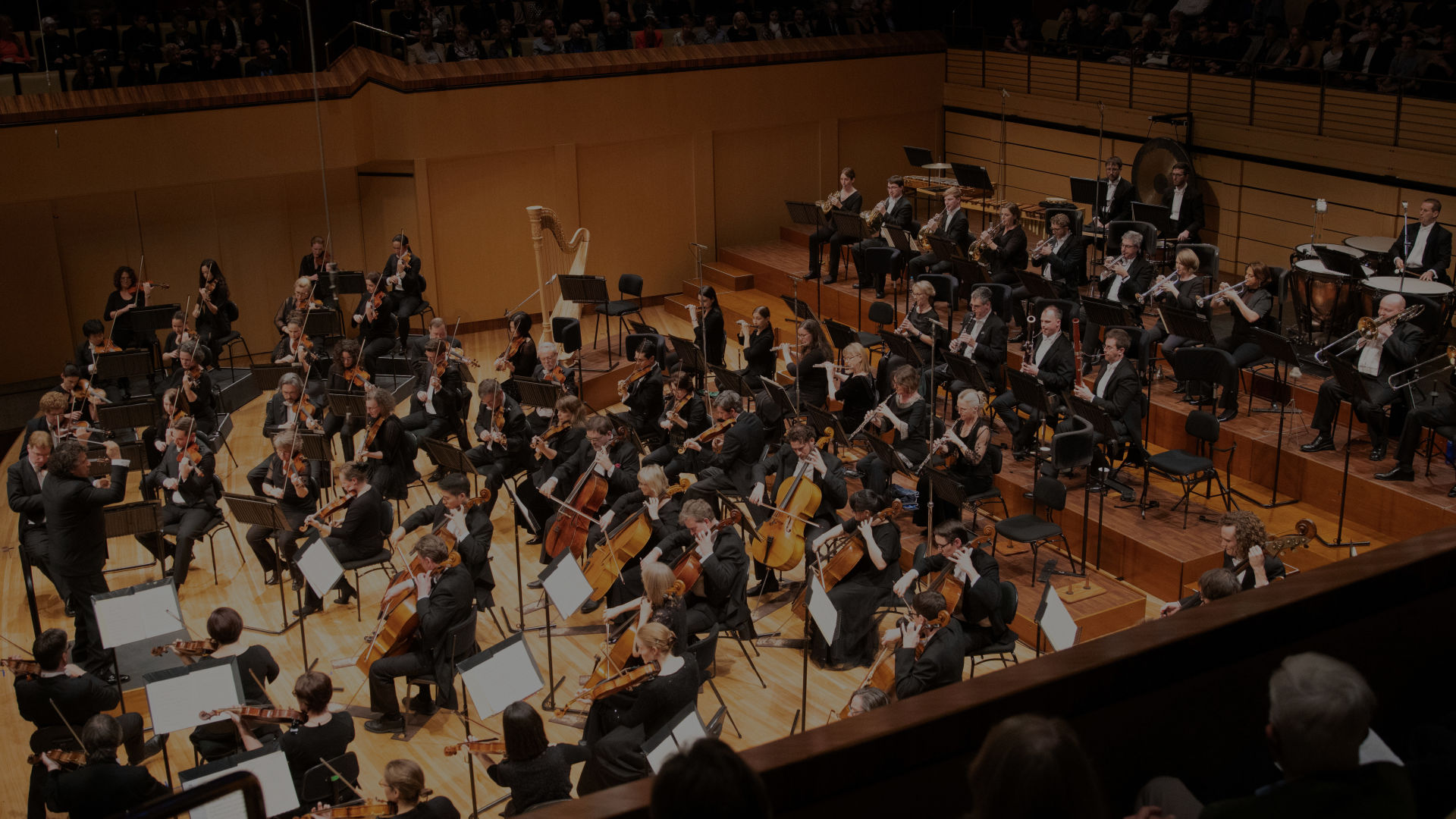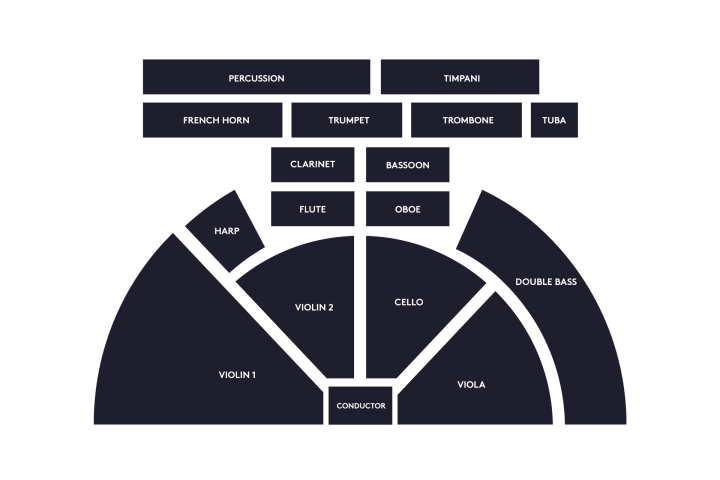 Orchestras sit in sections based on types of instruments.
There are four main sections in a symphony orchestra:
- Strings
- Woodwinds
- Brass
- Percussion
Strings
These instruments produce sound by bowing or plucking stretched strings.
- First and Second Violins
- Viola
- Cello
- Double Bass
- Harp
Woodwind
Wind instruments produce sound by being blown into.
- Flute/Piccolo
- Clarinet / Bass Clarinet
- Oboe / Cor Anglais
- Bassoon / Contrabassoon
Brass
Brass players create sound by vibrating their lips. When this vibration is pushed through large brass tubes, it can create significant noise.
- Horn
- Trumpet
- Trombone / Bass Trombone
- Tuba
Percussion
These instruments create sound by being struck. Some instruments just make a sound; others play particular notes.

Timpani, Bass Drum, Bongo Drums, Cymbals (China Cymbals, Small Cymbals, Large Cymbals, Sizzle Cymbal, Suspended Cymbal), Sandpaper Blocks, Snare Drum, Steel Spring, Tam Tam, Vibraphone, Vibraslap, Xylophone.
Keyboard
Keyboard instruments are played by pressing keys.
- Piano
- Celeste
- Organ
Queensland Symphony Orchestra musicians explore tips and techniques on playing their instruments. Proudly supported by Yurika.
Hear Ravel's Bolero in full surround sound and bring the excitement of the concert hall experience into the classroom or indeed anywhere!
Orchestras sit in sections, based on types of instruments. Learn about the four main sections of a symphony orchestra, where they sit, and how sound is produced.