Alan Smith
Associate Concertmaster
Music Chair supported by:
Arthur Waring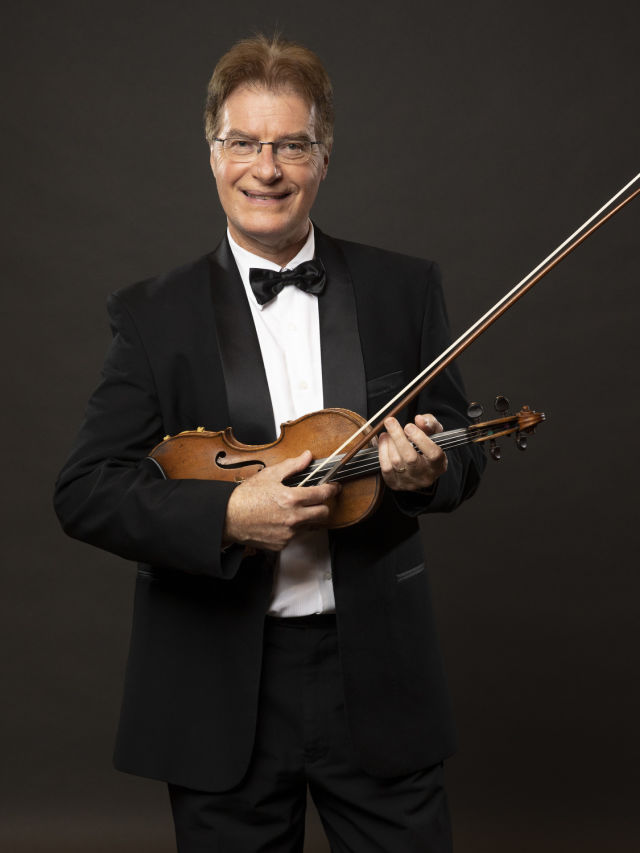 After graduating with First Class Honours from the Elder Conservatorium, Adelaide, ALAN SMITH was awarded a DAAD scholarship for postgraduate study at the Robert Schumann Institute in Dusseldorf with Gottfried Schneider. During his time overseas, he gave many performances throughout Europe as a soloist, concertmaster and leader of the Arioso Quartet. On his return to Australia, he joined the Adelaide Symphony Orchestra as Associate Concertmaster and was later appointed Concertmaster of the Adelaide Chamber Orchestra.
In 1995 Alan became Concertmaster of the Queensland Symphony Orchestra. He has given highly acclaimed performances as soloist with the QSO in Brisbane and as part of the orchestra's northern tour. Notable solo engagements have included performances of Benjamin Frankel's triple concerto, which was recorded for CD and the Beethoven triple concerto. In 2002 and 2003, Alan performed in the Australian Festival of Chamber Music in Townsville. In 2004, he was a soloist in the Energex Brisbane Festival, playing double concerti with violinist Nigel Kennedy, who also invited Alan to play as a guest performer at his recital. In 2006, Alan again played as a soloist with Nigel Kennedy upon his return to Brisbane for two sell-out concerts with The Queensland Orchestra.
Alan stepped down from the position of concertmaster of the QSO at the start of 2011 to create time for broader musical opportunities. Since then, he has recorded for ABC FM, appeared as a guest soloist with Hector McDonald at the 2011 International Horn Symposium and become an associate artist with the Southern Cross Soloists.
Alan continues to appear regularly as concertmaster and soloist with the QSO. He has also played as guest-concertmaster with the Adelaide and West Australian Symphony Orchestras and has made frequent appearances as concertmaster with the Melbourne Symphony Orchestra. His violin was made in 1770 by Jose Contreras.