Music Chair supported by:
Dr John H. Casey
David Miller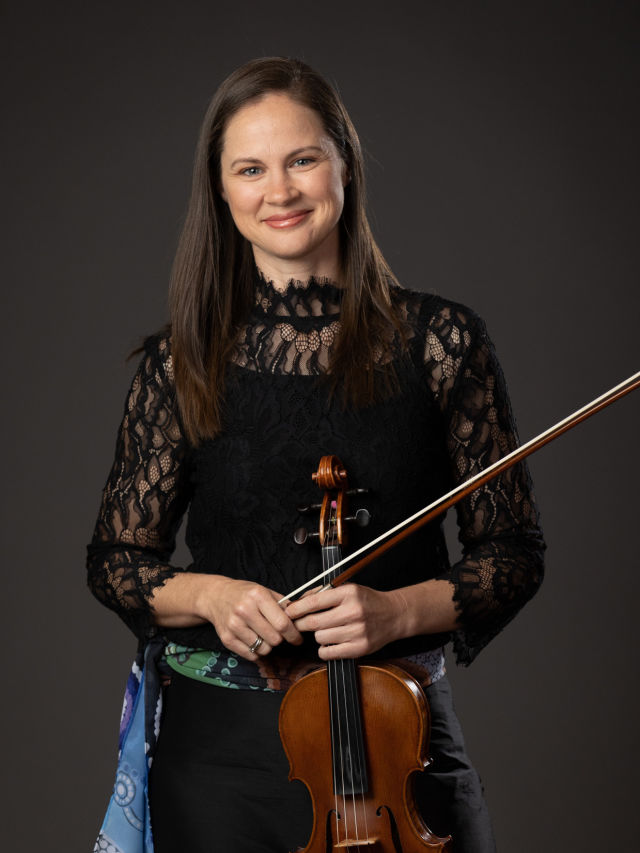 I love to play the violin. Playing as a form of expression seems one of the most natural things in the world to me, and I love the feeling of being able to communicate with people through music. It's the universal language.
I started playing the violin when I was very young, as a child of the Suzuki Method. After graduating the method, I received a Bachelor of Music (Performance) (Hons) and a Master of Philosophy (Music Performance) from the University of Queensland studying with Spiros Rantos. During my studies I participated in masterclasses both nationally and internationally - including summer mastercourse programmes at the world-renowned Accademia Chigiana (Siena, Italy) under Giuliano Carmignola - and with the likes of David Adams, David Takeno, the Takacs Quartet, Henk Guittart and Rudolf Koelman.
I've been lucky enough to enjoy a wide and varied experience playing and touring (nationally and internationally) with a number of ensembles including The Queensland Symphony Orchestra, Circa Contemporary Circus, Scottish Chamber Orchestra, Welsh National Opera, Australian Youth Orchestra and Queensland Youth Symphony. In addition to orchestral work, I absolutely love to play chamber music – a highlight being a Winter Residency at the Banff Centre for the Arts (Canada) as a member of the Elston Quartet. I regularly perform throughout Queensland, and as part of the Queensland Symphony Orchestra's chamber music series.
Outside of music I just love doing life with my husband and our two sons – life is often chaotic and noisy in our house, but I wouldn't change it for anything!