Music Chair supported by:
Aitken Whyte Lawyers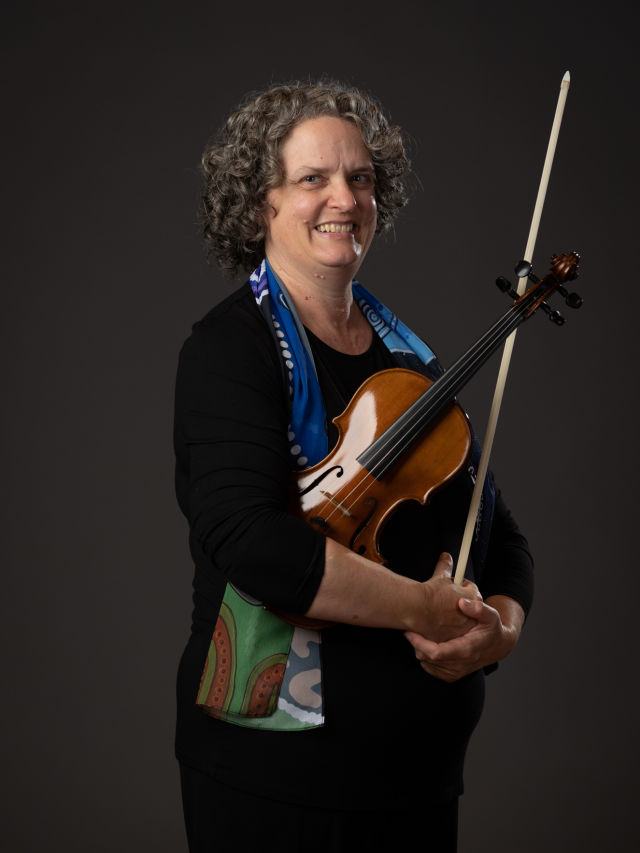 I started studying at the Canberra School of Music (ANU) from the age of 7 in their Elementary program and graduated with Masters of Music Performance in 1998. Teachers included Trevor Jones, Miwako Abe, Vincent Edwards, Oleh Krysa and Tor Frømyhr.
Growing up I mostly sang in choirs and didn't join my first youth orchestra until I was 16. My parents (as transport and logistics) said one or the other – not both. As a parent of 3 children I now understand where they were coming from!
My school orchestra had a lot of missing instruments and wasn't very interesting. I couldn't believe what a "real" orchestra could sound like and was hooked from the first rehearsal.
I have enjoyed working with a huge variety of artists since starting in 1999 with QSO from Pavarotti to Hilltop Hoods and all sorts of other wonderful musicians. Having been with the orchestra for some time it's wonderful to watch the ensemble always changing and growing.
I play a Cedric Clarke violin made in 1993.
When not at work I'm busy with family life, including volunteering with the Australian Breastfeeding Association Helpline, summers patrols at Kirra Surf Lifesaving Club and handling radio communications at SLSQ SurfCom. I love to knit (not always a very climate-suitable activity) and experiment with new recipes and work hard at keeping my 2020 Sourdough starter "Bubbles" alive and kicking.