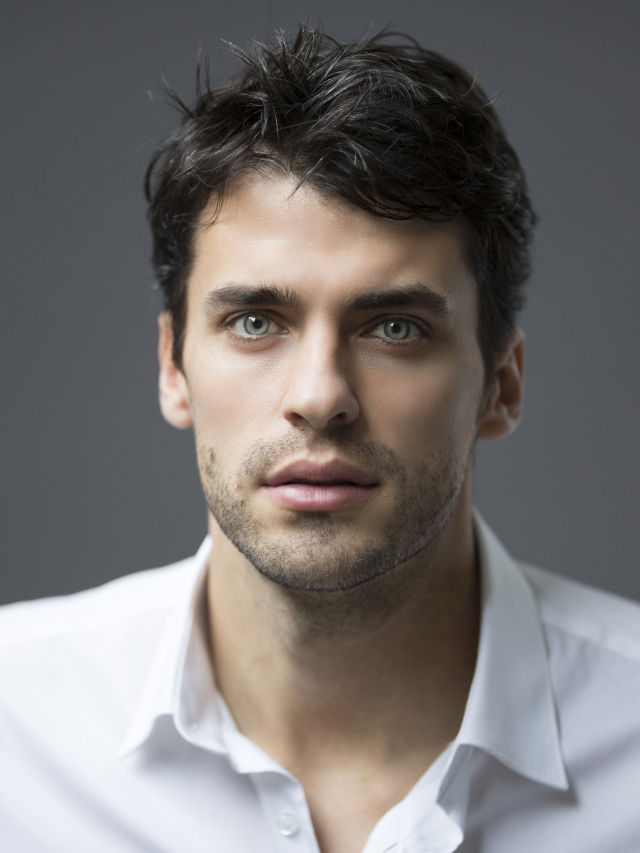 Born in Durango in 1985, Jorge Viladoms gained his International Baccalaureate in Puebla, Mexico.
He started to play the piano when he was 15, taking private lessons with Maria Luisa Paya in the same town. Just 4 years later, he entered the professional class at the Lausanne Conservatory for Music in Switzerland, in the class of Pierre Goy. In 2008, he is awarded a teaching degree with top honours, and a commendation for the best result in his pedagogy examination.
In 2009 he was unanimously awarded the renowned Gabrielle Agostini Prize, after which he entered the Zurich Hochschule der Kunste to study for his Master of Arts in performance under the prestigious class of Homero Francesch, internationally known pedagogue and pianist. In 2010, he also received the Marguerite Meister Prize.
In February 2011, Viladoms won the "Kiefer Hablitzel Wettbewerb" competition in Bern, Switzerland. And, n June 2011, he graduated with his Master of Arts in Performance at the Zurich Hochschule der Kunste, obtaining top honours.
Jorge Viladoms performs in different places such as the Horowitz Konzertsaal in Hamburg, the Steinway Hall of Suisse Romande, the Château d'Annecy, and in different festivals such as "Piano at Saint Ursanne", " Villars de vivre", "Festival de Sion", "Saint Prex classics", and "Automne musical d'Ollon." He also performs solo, with orchestra, and in chamber music in Lausanne, Geneva, Zurich, Basel, Fribourg, Hamburg, Paris, Vienna and elsewhere in Europe. In 2007, he played on an Erard piano used by Franz Liszt in the "Schloßkonzerte"in Bad Krozingen. Following this, he was invited to give an interview and to play on the Radio Suisse Romande.
In September 2012, he gave the closing concert at the open doors day in the Assembly Hall of the UN in Geneva, where he also announced the creation of his Crescendo con la Musica Foundation in front of an audience of 2000 people. In 2012, he also gave a concert recorded for the radio program "Lettres intimes" by Stéphane Goldet on France Musique in Paris.
In 2013, he performed at the UN and at the Diplomatische Akademie of Vienna for a commemorative concert. In June 2013, he gave a concert for the radio program "Le Matin des Musiciens" by the pianist Philippe Cassard on France Musique. A performance with the Lausanne Sinfonietta for the Festival "St. Prex Classics" will air in the prestigious tv channel "Mezzo", where he also plays with the worldwide renown cellist Gautier Capuçon.
At the end of June 2013, he started a fund-raising tour in Mexico for Crescendo con la Musica Foundation. He played in the country's most prestigious halls such as "Teatro Degollado", in Guadalajara, and "El Palacio de Bellas Artes" in Mexico D.F. Thanks to a very dynamic and enthusiastic response from the media and the audience, a tour is planned for October 2014. With the help of the money to be raised a container with more than 100 instruments will be sent to the school "Centro Educativo la Barranca" where socially deprived children will be able to take music classes.

In 2012, Jorge Viladoms created the Crescendo con la Musica Foundation. The aim of the foundation is to give free access to music to children living in poverty in Mexico by giving them the opportunity to have an instrument and quality musical training. Learning to play an instrument helps to develop enthusiasm, passion, imagination, freedom of speech, an ability to concentrate, a sense of organisation, perseverance, an analytical mind, and body control.
During his studies, he received advice from renowned masters such as Pascal Devoyon, Jean-Philippe Collard, Paul Badura-Skoda, Christian Favre, Valentin Gheorghiù, Anne Queffélec and Philippe Cassard.

In 2011, he was appointed piano teacher at the Lausanne Conservatory for Music.
Winner of several awards for his short stories and poems, Jorge Viladoms also loves writing. He has published his short stories in several anthologies for Mexican authors.