Umberto Clerici
Chief Conductor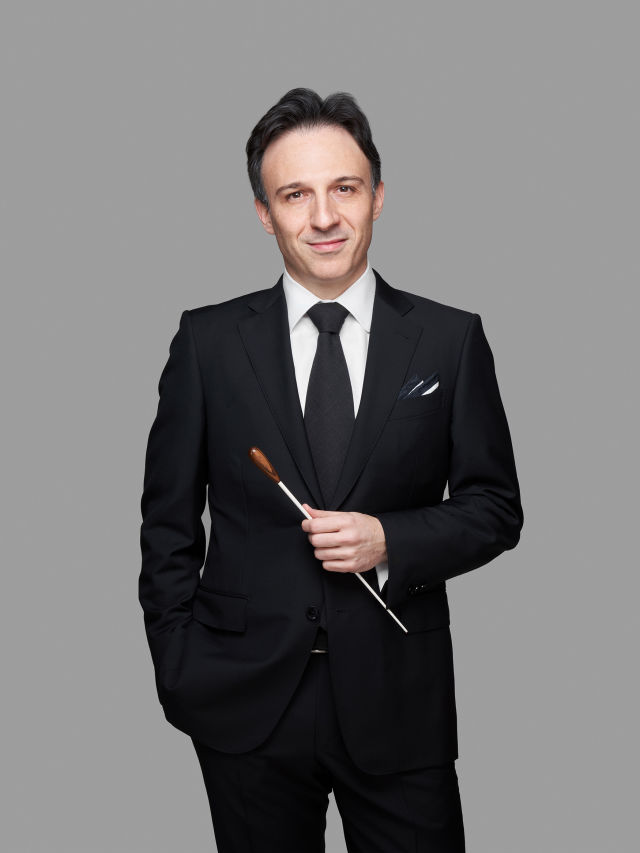 After a career spanning more than 20 years as a gifted cello soloist, orchestral musician and now conductor, Umberto Clerici has gained a reputation as an artist of diverse and multifaceted talents, Umberto is now the Chief Conductor of the Queensland Symphony Orchestra.
Umberto began his career as a virtuoso cellist making his solo debut at the age of 17 performing Haydn's D Major cello concerto in Japan. After years of performing on the stages of the world's most prestigious concert halls, Umberto took up the position as Principal cello of the Teatro Regio di Torino following which he was Principal Cello of the Sydney Symphony Orchestra from 2014 to 2021.

It was in Sydney in 2018 that Umberto made his conducting debut with the Sydney Symphony Orchestra at the Sydney Opera House. Following a rapid trajectory of conducting engagements, Umberto is now in high demand with the major symphony orchestras throughout Australia and New Zealand.
In addition to his concert series' with the Queensland Symphony Orchestra, recent and future conducting highlights include returns to the podiums the Sydney Symphony, Melbourne Symphony Orchestras, as well as Umberto's conducting debuts with the West Australian, Tasmanian, Adelaide and New Zealand Symphony Orchestras. Umberto also recently enjoyed a hugely successful debut in opera conducting Verdi's Macbeth with Opera Queensland.
As a cellist, Umberto began his studies with the Suzuki method at the age of five, later continuing with Mario Brunello, David Géringas and Julius Berger. Umberto received several international prizes including the Janigro Competition in Zagreb, the Rostropovich in Paris and, in 2011, the Tchaikovsky Competition in Moscow making him only the second Italian cellist ever being honoured in the history of the prize, after Mario Brunello.
Umberto appeared as a soloist with an array of renowned orchestras internationally including the Philarmonia Wien, St. Petersburg Academic Philharmonic, Russian State Orchestra of Moscow, "I Pomeriggi Musicali" (Milan) and Zagreb Philharmonic and at at the Salzburg Festival from 2003. In 2012 he performed Tchaikovsky's "Rococo variations" under the baton of Valery Gergiev.
Umberto plays cellos by Matteo Goffriller (made in 1722, Venezia) and Carlo Antonio Testore (made in 1758, Milano).