Brisbane Chorale
Music Director: Emily Cox AM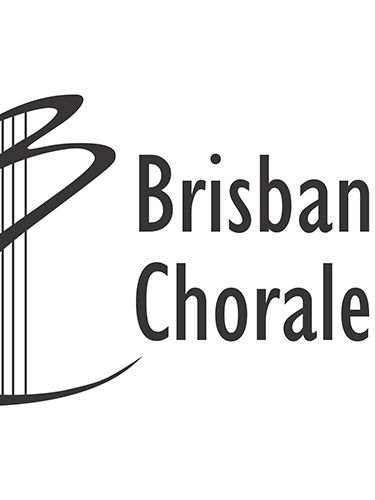 Brisbane Chorale, a symphonic choir of over 100 voices, has been under the leadership of Emily Cox since 2003.
It is an independent performing organisation, enjoying a close relationship with the Queensland Conservatorium Griffith University, as it has since it was formed in 1983 by Dr Roy Wales, then Director of the Conservatorium.
The Chorale has a reputation for outstanding choral performance. Its extensive repertoire spans music from the baroque to the present day and includes Australian and world premières. The Chorale collaborates with orchestras such as Queensland Symphony Orchestra, Camerata, Brisbane Philharmonic Orchestra, Brisbane Symphony Orchestra, Queensland Youth Symphony and Sinfonia of St Andrew's, with other choirs, and with performance organisations such as QPAC and 4MBS Classic FM.
Major recent collaborations have included the 2018 Queensland Conservatorium production of Mahler's Symphony No 8 and, in 2019, Verdi's Requiem presented by Brisbane Chorale, The Queensland Choir, Brisbane Concert Choir and Brisbane Philharmonic Orchestra in association with QPAC, Brisbane Music Festival and Brisbane City Council. 2019 also saw a collaboration with Canticum Chamber Choir to present Handel's oratorio Israel in Egypt with Camerata and conductor Graham Abbott. Although the Chorale's planned 2020 season was cancelled due to the pandemic, a way was found to rehearse and present late in the year two successful performances of Brahms' A German Requiem in the Kelvin Grove State College Auditorium with Sinfonia of St Andrew's.
In 2021 that momentum continued with the Chorale's Brisbane City Hall presentation of Karl Jenkins' The Armed Man with Sinfonia of St Andrew's in March, and performances with Queensland Youth Symphony of Rachmaninov's The Bells and Mahler's magnificent Symphony No 2 ('Resurrection'). Chorale finishes the year in November with the thrilling sounds of brass, organ and choir in 'A Joyful Noise' at Brisbane City Hall.
The Brisbane Chorale holds auditions throughout the year and is always looking for committed singers with some choral experience.