Gladstone Enrichment through Music Initiative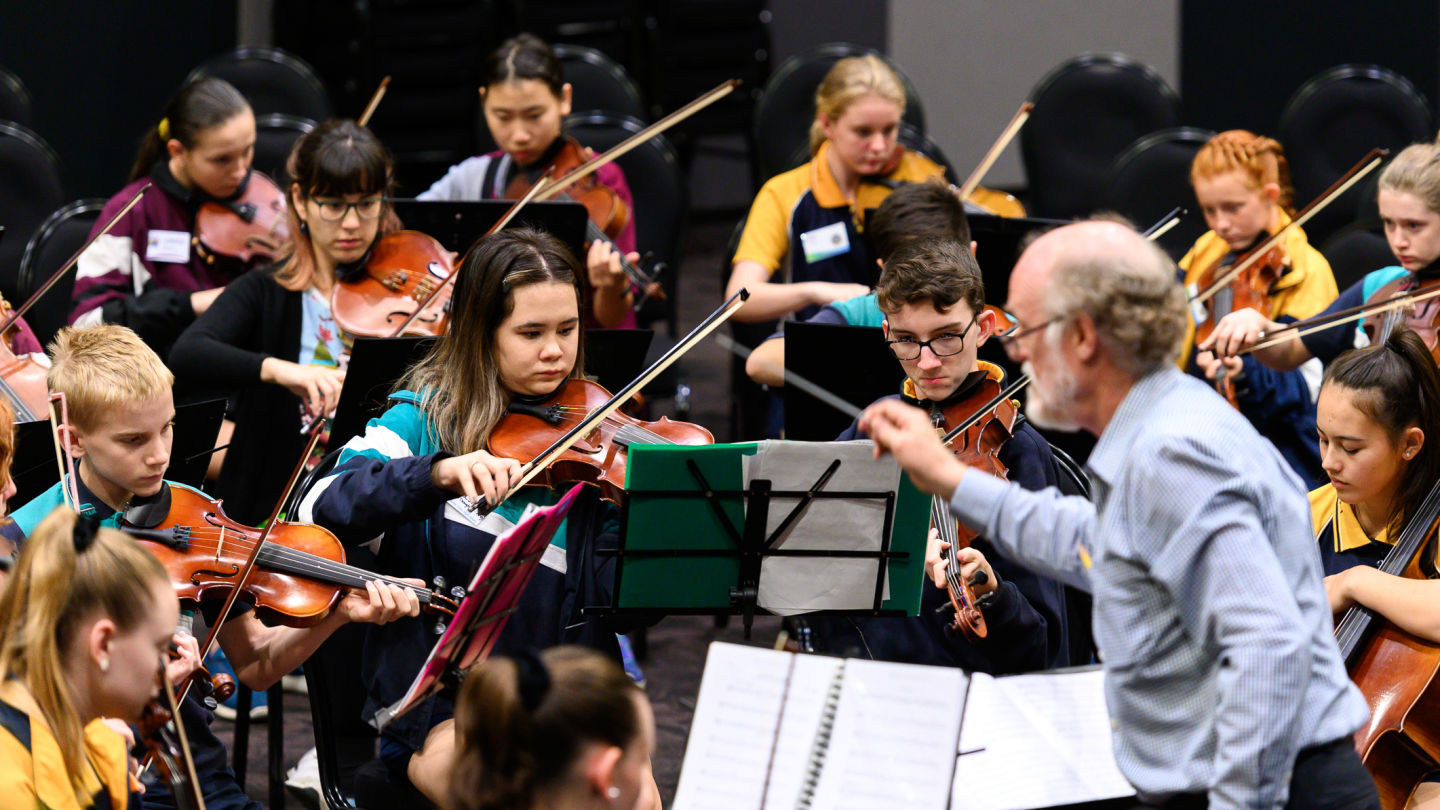 #Gladstone Enrichment through Music (GEM) Initiative
The Gladstone Enrichment through Music Initiative (GEM) is an innovative partnership between Australia Pacific LNG operated by ConocoPhillips and the Orchestra that delivers quality musical education and concert experiences.
The GEM Initiative started in 2012 and has been building year-on-year. This initiative delivers specialist, instrumental workshops which gives hands on tuition to improve techniques and enables students to experience performing in a large ensemble alongside professional musicians. Participants experience working as part of a team alongside students from different schools which encourages teamwork and support of peers. GEM is part of QSO Connect, QSO's education and community department that is dedicated to connecting schools and communities from across Queensland with Queensland Symphony Orchestra musicians.
Dates for GEM 2024 will be announced in 2024.
Queensland Symphony Orchestra's Gladstone activity was a 2019 Art Music Awards Excellence in a Regional Area Finalist.